On November 21, 2021, as the 68th Macau Grand Prix approached its final day, Marchy Lee, driver of the GEEKVAPE POWER UNO Aston Martin racing team, finished second in the Hong Kong GT class. It is a significant medal for the Aston Martin Cognizant F1 Team following its return to top single-seater racing in March at the Bahrain Grand Prix.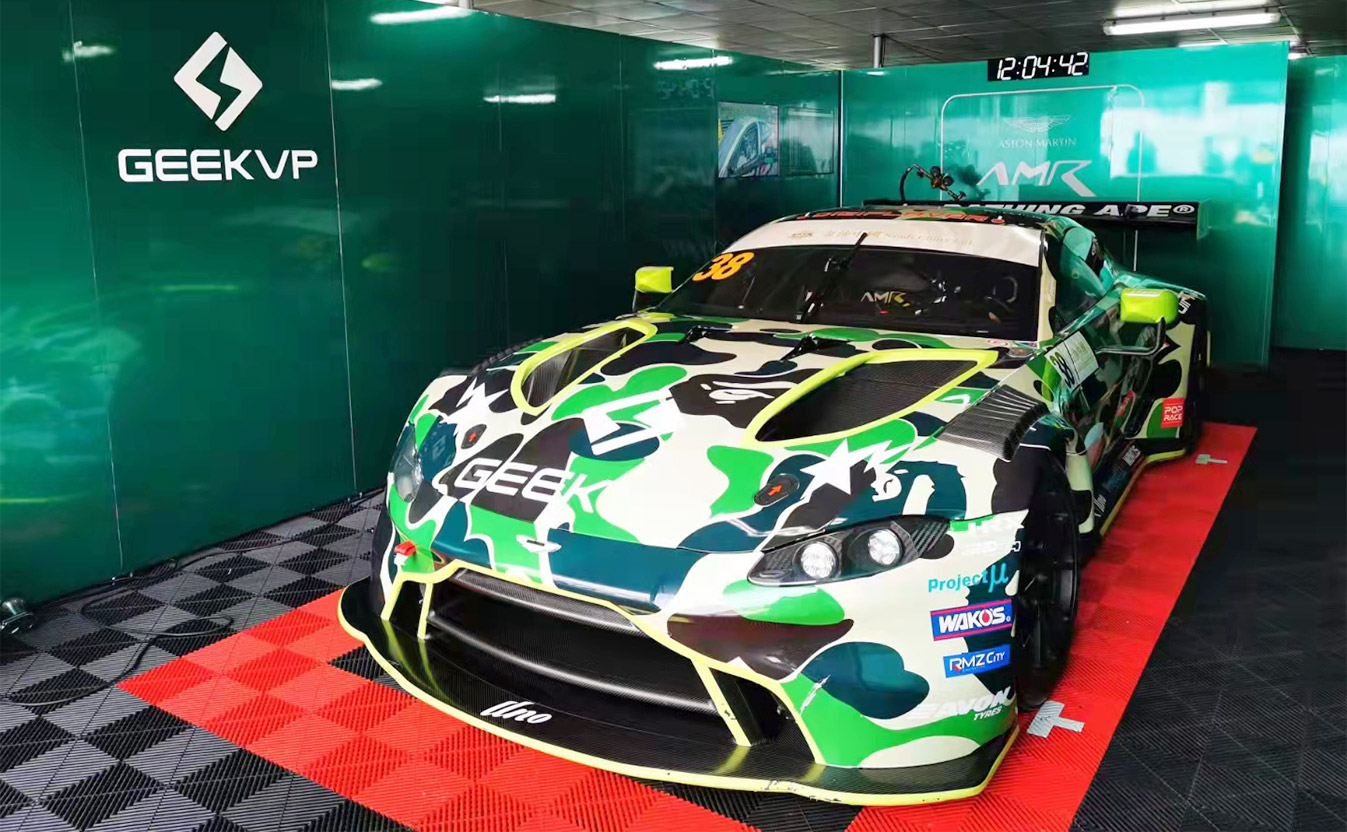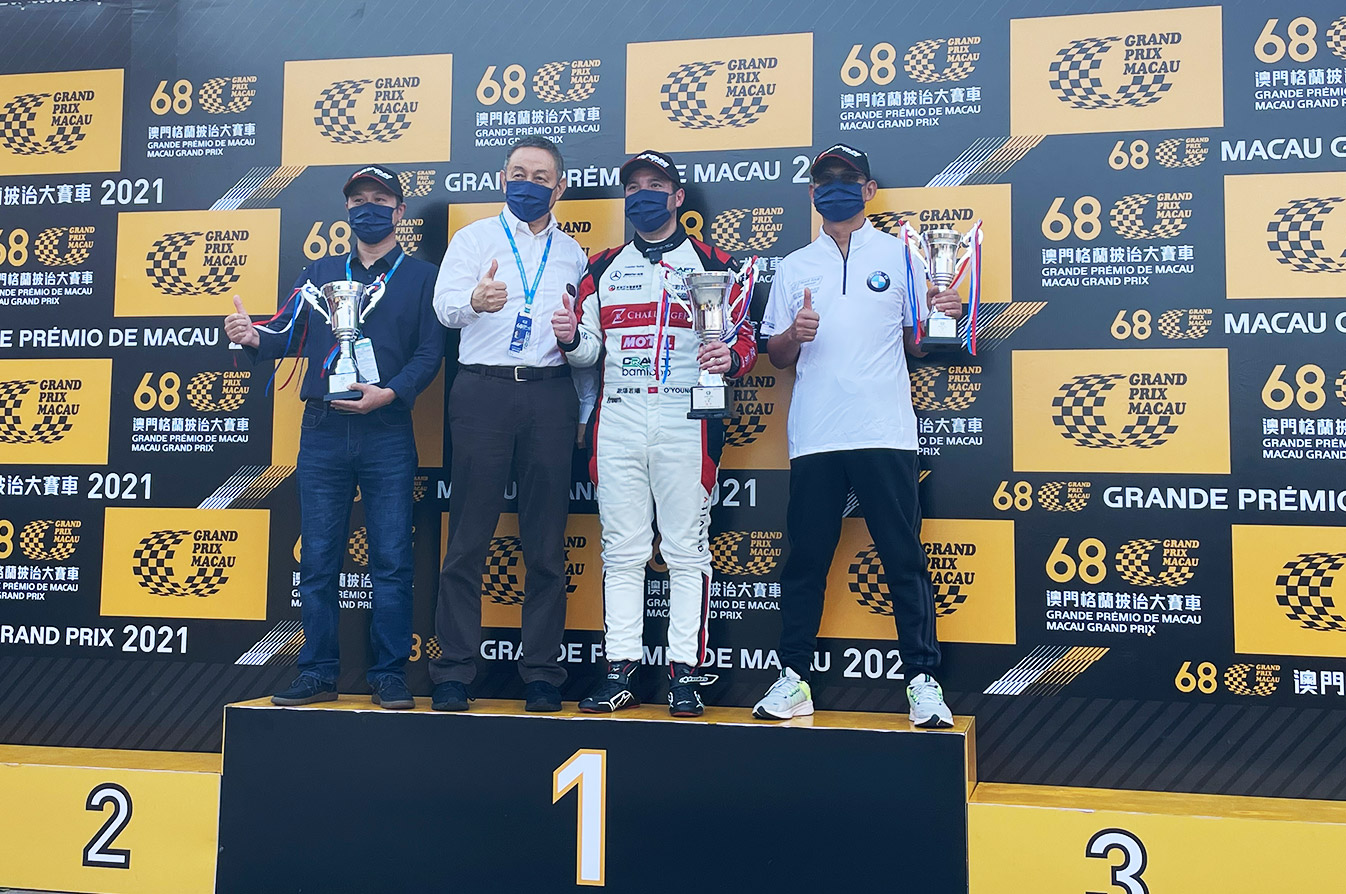 "To bring tradition and fashion together.": the intention of Aston Martin & Geekvape's collaboration.
Aston Martin sent Vantage GT3 painted in BAPE+GEEKVAPE livery. The sharp and dynamic GEEKVAPE lightning bolt logo is featured across the body, emphasizing the car's lightning speed and tremendous momentum, infusing this racecar with surging sports passion and exhilarating performance. The participating racecar models are always the center of attention for the media and fans. Aston Martin, as a traditional supercar brand, always emanates an aristocratic elegance. Yet, in recent years, intending to increase its influence among young groups, it has made several attempts to partner with young and fashionable brands to incorporate youthful and dynamic characteristics into its own identity. The collaborative endeavor with GEEKVAPE and fashion labels this time represents the brand's another attempt at rejuvenation.
Trendy & Cool: Digiflavor Product Pop-up Launch
On November 21, Geekvape held a very imaginative pop-up launch live at the Macau Grand Prix, launching Geekvape's Aegis ONE and Aegis 1FC.
Digiflavor surprised fans by announcing two new products in advance: XP 77W Kit and EA 40W Pod Kit.
The GEEKVAPE Lightning Logo-emblazoned AMR Vantage GT3 sped by the audience during the live broadcast of the premier motorsports event and the Geekvape product launch, putting the audience's heart rate over the roof. When it comes to winning the tournament, "fast" has become an important attribute. And "fast" is one of Aegis 1FC's strengths. When it comes to being "sharp," "endless," and "rapid," the Aegis 1FC has it all with 15 minutes of safe, fast charging technology. Additionally, the racecar's body features stylish Bathing Ape camouflage motifs, and the entire color palette is vibrant and modern, emphasizing the racecar's individuality. Digiflavor has long been known for being "cool." And this time, both EA 40W Pod Kit and XP 77W Kit have gotten a lot of attention. Car racing and vaping—an intriguing coupling that fits seamlessly with Geekvape and Aston Martin's joint efforts- can be considered a successful endeavor.
Aston Martin initially struggled in the final competition but eventually triumphed. Another legend was born in the old competitive arena and continually replenished new vitality via the participation of new forces. This classic racing car dressed in a new look won outstanding results. Aston Martin's insatiable thirst for victory will also motivate Geekvape to go onward, break new ground, and mold new legends along the way.